William Hague bore no hard feelings after Margaret Thatcher vetoed his appointment as a special adviser in 1983, a source close to the Foreign Secretary has said.
Mrs Thatcher, the then-Prime Minister, noted at the time, "Promising though he is, it is a bit difficult to see what a 21-year-old will contribute as a special adviser".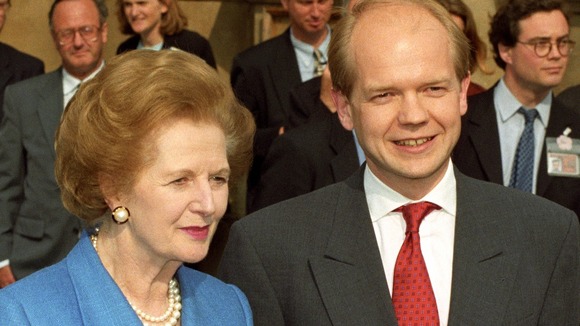 Mr Hague, who instead was offered a role at the Conservative Research Department, felt his time there had been "a wonderful introduction to politics at a high level", the unnamed source said.
"The Foreign Secretary thinks that Margaret Thatcher was, as usual, right", they continued.
"He is still very proud that Margaret Thatcher gave him her backing when he stood for the leadership of the Conservative Party 14 years later."