Although only a simulation, the text of the Queen's address - supposedly broadcast at noon on Friday March 4 1983 - seeks to prepare the country for World War III.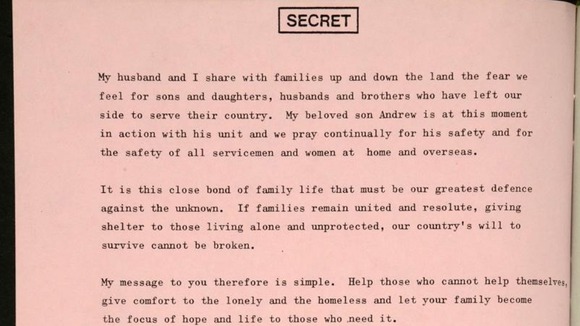 There are references to the Queen's "beloved son Andrew", serving with his unit as a Royal Navy helicopter pilot and the address by her father George VI on the outbreak of the World War II.
"Now this madness of war is once more spreading through the world and our brave country must again prepare itself to survive against great odds," it reads.