The registrar who recorded the birth of Prince George is named Alison Cathcart and has been doing the job for 22 years.
She described today's duty as "a great pleasure" and said that it "cements an association with Westminster City Council and royal births in the borough that goes back decades"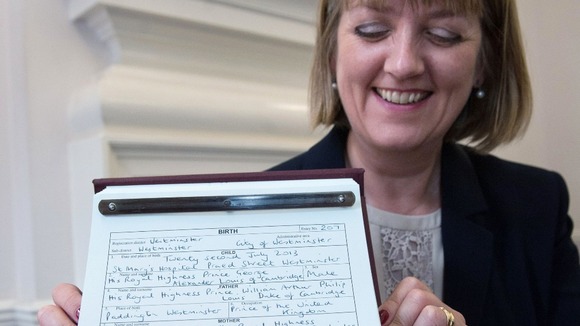 "We registered the birth of the Queen and Prince Charles and Princes William and Harry so it's great to see that tradition continue," she added.
Cathcart has presided over several celebrity marriages including those of Sylvester Stallone, Joan Collins, Barbara Windsor and comedian David Walliams.