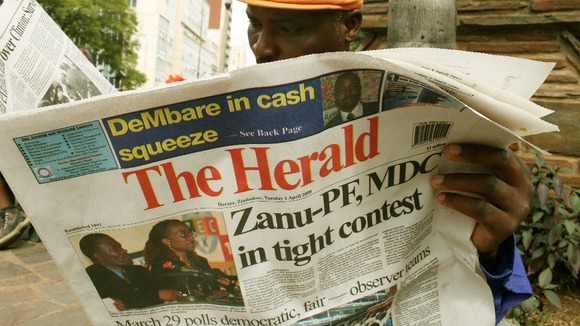 Zimbabwe's Herald has called for Zimbabwe's Prime Minister Morgan Tsvangirai to step down.
"You must show grace in defeat, Mr Tsvangirai, [...] Robert Mugabe is "a man revered worldwide.
"We would have thought that time spent with Mugabe (during) Cabinet [...] would have made you learn one or two things. "