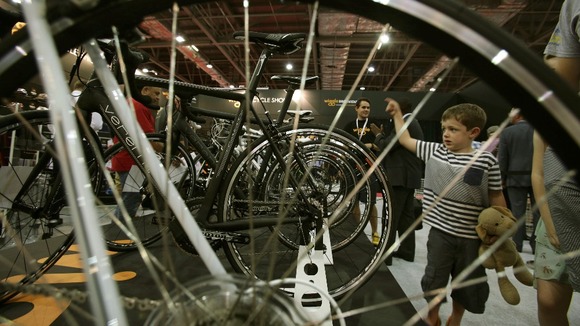 Riders of all ages and abilities will navigate roads around London and Surrey this weekend as part of the UK's largest festival of cycling.
More than 70,000 are expected to get on their bikes for the events at the Prudential RideLondon festival.
The 100 mile London-Surrey, starting at the Olympic Park and finishing on The Mall, is set to be among the highlights.
Up to 20,000 amateur cyclists, including London Mayor Boris Johnson, will be taking part.