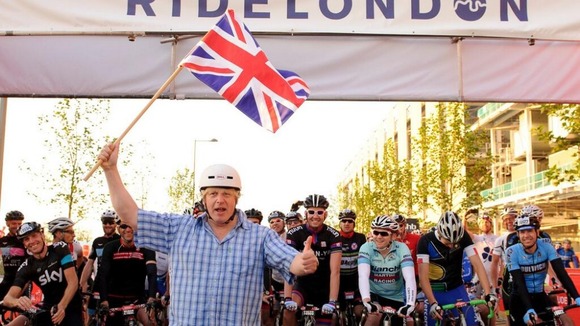 Cyclists have begun racing across the capital as part of the Prudential RideLondon weekend, in one four separate events designed to appeal to riders of all ages and abilities.
Around 50,000 people are taking part in a mass event that saw many of the capital's roads closed to traffic yesterday.
London mayor Boris Johnson was among thousands of others taking part in a 100-mile road race today.