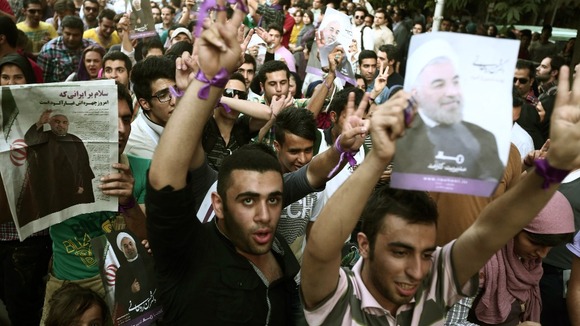 The inauguration of Iran's new president Hassan Rouhani will take place today a day after he assumed office to succeed Mahmoud Ahmadinejad.
Supreme Leader Ayatollah Ali Khamenei yesterday endorsed Mr Rouhani's election win in a statement read out to political, religious and military grandees assembled at a religious site in Tehran.
The 64-year-old, who will assume office after taking an oath in Iran's parliament later, arrives in power at the start of 12 months which are seen as make or break for the international effort to prevent Iran from acquiring nuclear weapons.
The resounding victory of the politically relatively moderate leader in June's election raised hopes of negotiating an end to the nuclear dispute and an easing of the sanctions that have hit the OPEC country's oil exports.
Blog: Israel forced to rethink as Rouhani election presents new problem