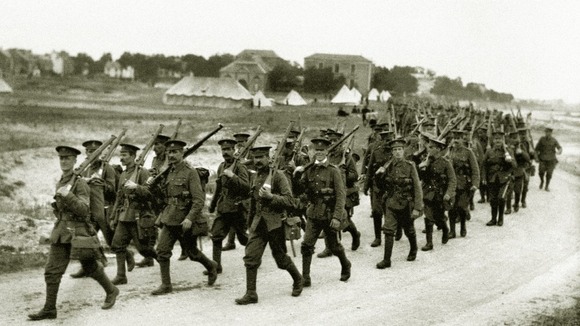 First World War heroes will be honoured with paving stones as part of plans to the mark the centenary of the conflict on this day next year.
Special commemorative stones will be laid in the home towns of every soldier awarded the Victoria Cross for valour "in the face of the enemy" during the four-year war.
War memorials across the country will also be restored ahead of August 4 2014, while candlelit vigils and a service of commemoration attended by Commonwealth leaders will also be held.