The president of South Africa has congratulated Zimbabwean leader Robert Mugabe on his re-election.
Jacob Zuma's approval is in sharp contrast to Western governments which questioned the credibility of a rushed, disputed vote.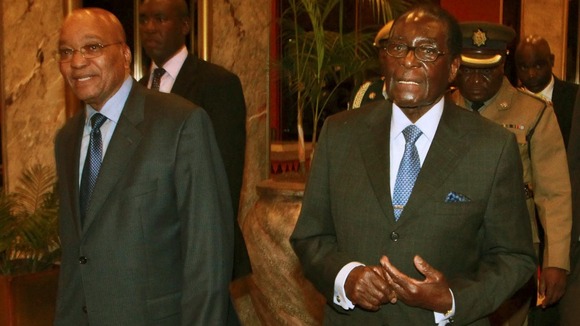 African monitors broadly approved the conduct of the Zimbabwe election, but Mugabe's main rival, Movement for Democratic Change (MDC) leader Morgan Tsvangirai, has said he will challenge the results in court with evidence of massive vote-rigging, irregularities and intimidation.