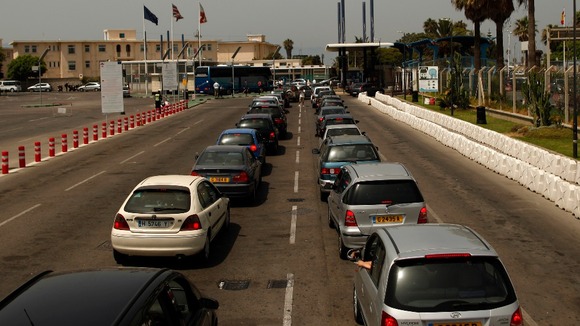 Spain's Foreign Minister has signalled that his government will take a tougher line towards the British territory of Gibraltar, amid a dispute over fishing grounds.
Jose Garcia-Margallo told the Spanish newspaper ABC that the previous Socialist government's stance towards the British Overseas Territory was too soft and warned: "The party is over".
The latest tensions between Spain and the British territory began 10 days ago after Gibraltararian boats began dumping blocks of concrete into the sea near the territory.
Gibraltar said it was creating an artificial reef that would foster fish populations.
Spain said the reef would block its fishing boats and has ramped up checks, creating long lines at the border between Spain and the territory.
Spain claims sovereignty over the Rock, which stands on the southernmost tip of the Iberian peninsula but has been a British Overseas Territory since the Treaty of Utrecht in 1713.
But the Foreign Office has voiced concern over Spain's latest comments, and says the UK will "not compromise" on British sovereignty over the area.