A football steward appeared to be trampled by a police horse following a pitch invasion at the end of the Capital One Cup game between Preston North End and Blackpool tonight.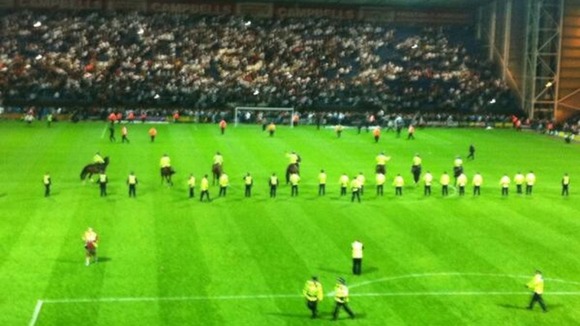 The steward, who was wearing a hi-vis jacket, was on the Deepdale pitch helping clear fans after the hosts' late winner prompted scores of supporters to run from the stands to congratulate the players.
But one steward appeared to be struck by a police horse as it cantered across the pitch, while another horse - also helping with crowd dispersal - seemed to clip the steward as he lay on the ground.
Tom Clarke headed the only goal as the League One side defeated Lancashire rivals Blackpool.