The world's first test-tube burger, made from lab-grown meat, is to be cooked and eaten in London today.
The five ounce patty, which cost £250,000 to produce, will be dished up by its creator before an invited audience at a secret location.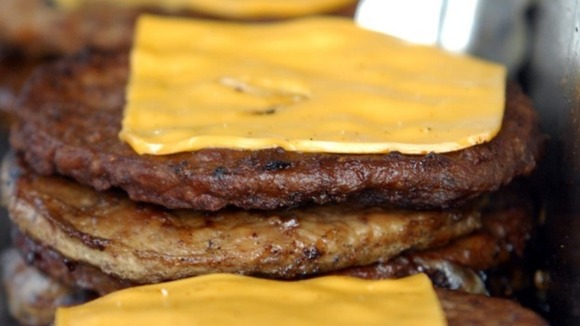 Scientist-turned-chef Professor Mark Post produced the burger from 20,000 tiny strips of meat grown from cow stem cells.
He believes it could herald a food revolution with artificial meat products appearing in supermarkets in as little as 10 years.
Prof Post's team at the University of Maastricht in the Netherlands conducted experiments which progressed from mouse meat to pork and finally beef.
He said: "What we are going to attempt is important because I hope it will show cultured beef has the answers to major problems that the world faces.
Few details of today's event have been released but the burger will be fried in a pan and tasted by two volunteers, one of whom may be the anonymous businessman who funded the research.