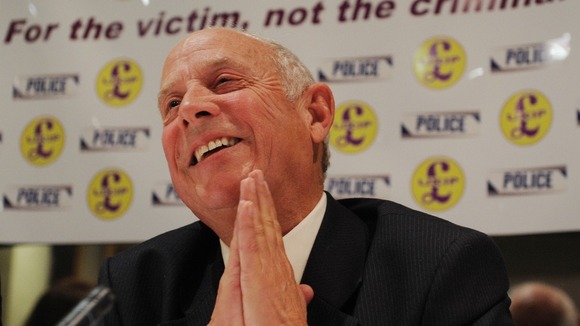 A senior Ukip politician has been caught on camera saying Britain should not send aid to "bongo bongo land", claiming the recipients lavishly spend the money on luxuries.
Godfrey Bloom, a Ukip MEP, was filmed at a meeting of supporters in the West Midlands saying those who received aid spent the money on "Ray-Ban sunglasses, apartments in Paris, Ferraris and all the rest of it".
The video, obtained by the Guardian, also shows Mr Bloom railing against the European Court of Human Rights (ECHR) for ruling that full life sentences could not be handed down.