Syrian opposition member Wahid Sagar says President Bashar al-Assad could have been in a different convoy, and not in the one that was attacked earlier today, the Dubai-based Al Arabiya news channel reports.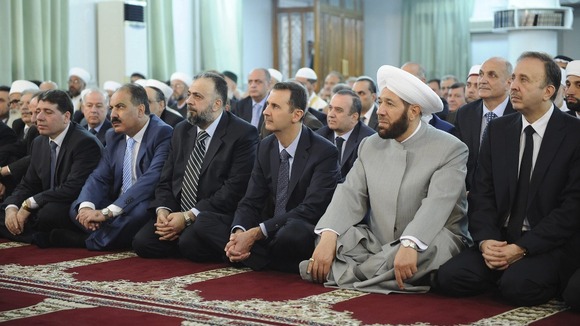 Members of the Tahrir al-Sham rebel brigade have claimed they fired several artillery shells towards Assad's convoy in the heart of the capital and that at least some hit their target.
Video footage distributed by the brigade showed smoke rising from what it said was the Malki district, where Assad and his close aides have homes. But Syria's government has denied the reports of an attack on the president.
"The news is wholly untrue," Information Minister Omran Zoabi said. State television showed him unharmed and praying in. Analysts at the BBC have said the footage could have been pre-recorded.