Record baby's mother: I couldn't believe her weight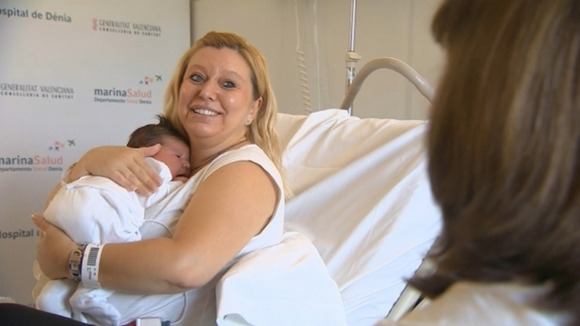 A British mother who gave birth to the biggest ever baby born naturally in Spain has said she thought she was dreaming when her new daughter arrived.
Maxine Lorena, whose baby Maria weighed 13 pounds and 11 ounces at birth, told Channel 5 News: "I thought he'd got it wrong. I thought no way, I thought 'someone pinch me I'm dreaming'. I just couldn't believe it."
Watch the full report at Channel 5 News.