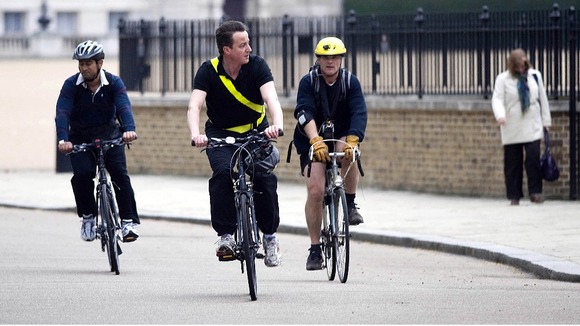 Prime Minister David Cameron has urged Britons to get on their bikes after his Government pledged £94m more investment in national cycling schemes.
"The £94 million will make a real difference," he said. "A lot of people want to cycle and we want to make it easier for them to do so."
Mr Cameron added: "Only 2% of journeys in this country are made by cycle. In Germany it's 14% and in Holland it's 33%. So we could do a lot better."