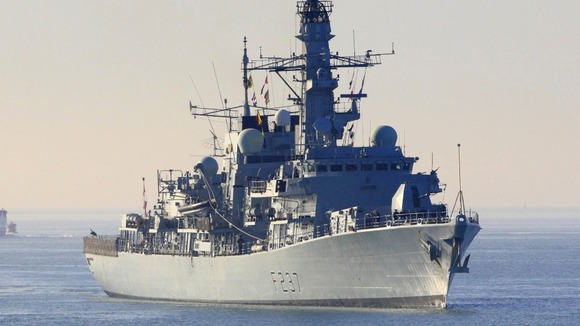 Royal Navy warships will set sail for the Mediterranean today amid continued diplomatic tensions with the Spain over the British territory Gibraltar.
The frigate HMS Westminster will dock in Gibraltar as part of the exercise, while other ships in the task group expected to visit Spanish ports.
The vessels, which include helicopter carrier HMS Illustrious, will be taking part in what defence officials stressed was a long-scheduled deployment codenamed Cougar '13 in the Mediterranean and the Gulf.