Tesco has released its recruitment policy for its new Essex distribution centre after relocating it from Harlow to Dagenham.
The supermarket chain reacted after reports that the shadow immigration minister Chris Bryant had planned to claim it employed foreign workers because they were cheaper than local ones.
His modified speech, delivered this morning, had removed the claim.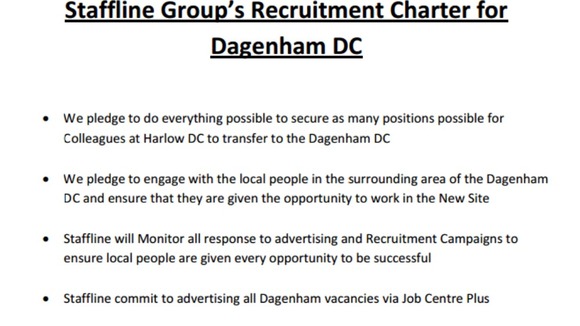 The charter promises to "do everything possible to secure as many positions possible for Colleagues at Harlow DC [distribution centre] to transfer to the Dagenham DC" and to "engage with the local people."
You can see the full charter here.