The 300-year-old Treaty of Utrecht, which is currently in the British Library, was signed to end the war of Spanish succession and gives Britain the right to Gibraltar.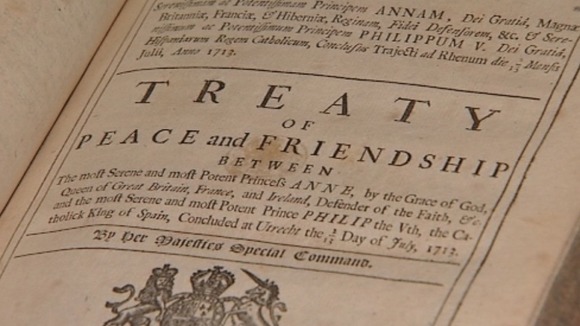 The treaty, which was seen today by ITV News Europe Editor James Mates, says the territory is Britain's "to hold forever, without any impediment or exception whatsoever".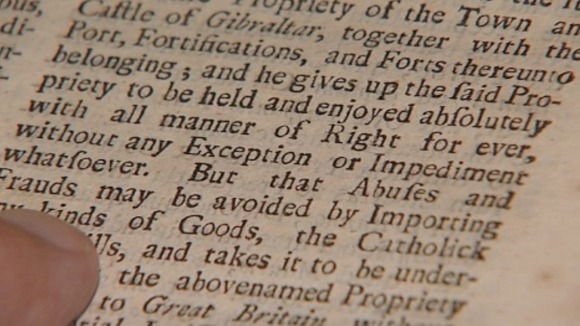 Despite being signed on April 11, 1713, the document remains legal.