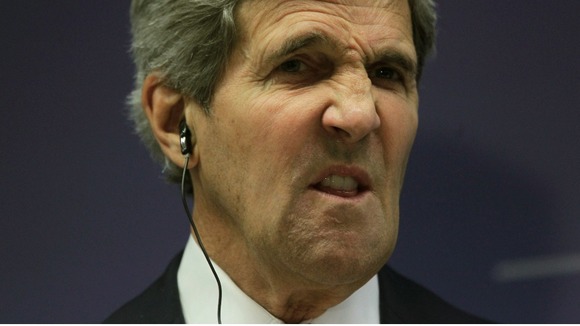 US Secretary of State John Kerry has held a "very frank" phone call with Israeli Prime Minister Benjamin Netanyahu in a bid to keep the move towards Middle East peace on track.
Mr Kerry said he held a "very frank and open, direct discussion of (Israel's announced new) settlements" that Palestinian negotiators said had threatened to "undermine" talks, which are set to resume tomorrow in Jerusalem.
He also spoke with Palestinian Authority President Mahmoud Abbas, who he said was "committed to continue to come to this negotiation," despite the building of 1,000 new apartments in Jewish settlements in East Jerusalem and the West Bank.