Whitehead is a natural marathon runner but turned to sprinting because there was no marathon for him to compete in at the London 2012 Paralympics. He not only stormed home to 200m gold but also to a world record.
See more: Richard Whitehead at the London Marathon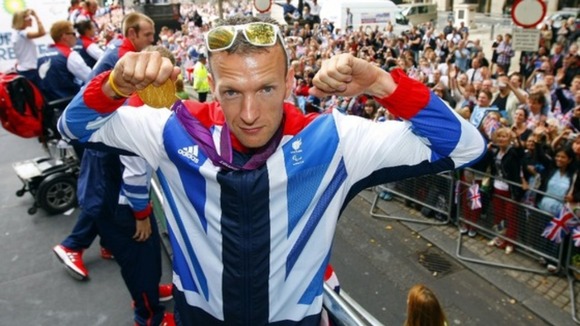 This charity challenge is also a million pound fundraising quest as he hopes to raise at least that amount - through donations and sponsorship of people who want to run alongside him - for the charities Sarcoma UK and Scope.
See more: Richard Whitehead honoured for services to athletics