Rail fares are increasing nearly twice as fast as incomes, outstripping wages by almost 14 percent since 2007, according to the Campaign for Better Transport.
This graph shows how rail fares and incomes became decoupled in 2007, with rail fares soaring far above increases in earnings.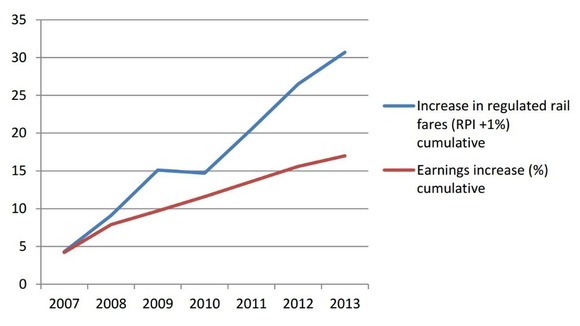 The group also says that next year will be the eleventh successive year in which rail fares have risen above the level of inflation.