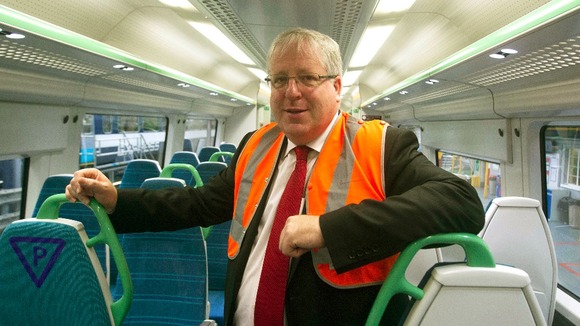 Transport Secretary Patrick McLoughlin has defended a new round of bonuses to rail bosses while commuters are forced to pay a higher average cost of rail travel for an 11th year in a row.
Mr McLoughlin told BBC Radio 4's Today programme he had not "interfered with" Network Rail's rail contracts because it was a "private operating company ... set up by the last government".
He played down the issue of bonuses, saying: "The simple fact is that what people want is for our railway system to work effectively and efficiently. And they want those delays cutting out so I think the value is important that we get those kinds of service improvements and we keep down the cost."
Asked why rail bosses could not achieve this without extra financial incentives, he said: "Bonuses are one way which are a reward for delivering those services ... There is a bit more than just doing their job we are talking about some very very complicated engineering works that are going on."