Scottish football fans are continuing to descend on London ahead of the much-anticipated clash between England and Scotland at Wembley tonight.
Washing-up liquid was added to the water in the fountains as Scottish supporters took over Trafalgar Square and spent the day partying.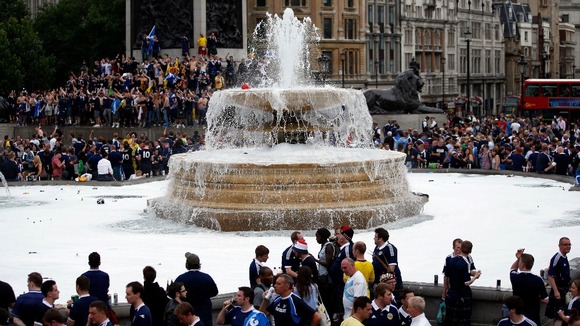 Travelling Scotland supporter, Michael Connell, said: "If we win, there will be a party. If we lose there will be an even bigger party but it will have been after 90 minutes of inconvenience."