Palestinian families in the West Bank and Gaza welcomed home relatives who were earlier freed from Israeli jails.
Israel released 26 Palestinian prisoners, including some convicted of murder, on the eve of long-stalled Mideast peace talks.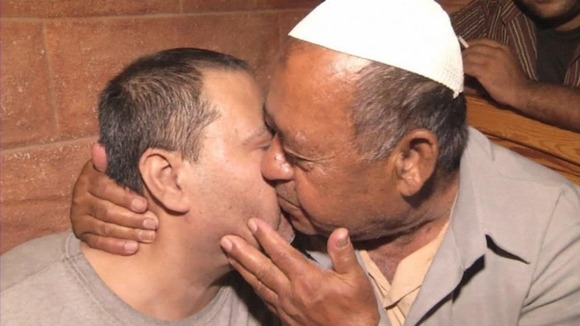 Esmat Mansour said:"I feel great, I wished and waited for 20 years for this moment, to be here with my mother and father, and with my family and friends".
He received a 22 year sentence after being convicted of aiding a Palestinian cell that murdered an Israeli man in the settlement of Beit El.