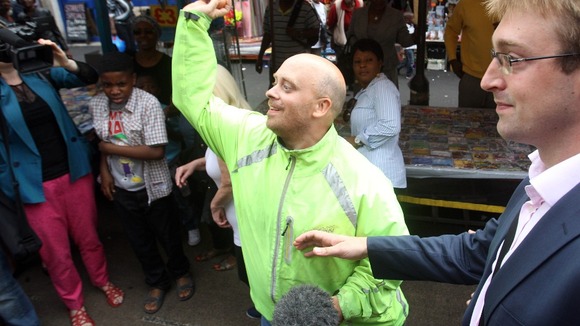 A protester who pelted the Labour leader with eggs during a visit to a south London market has told reporters he did it because he thought Ed Miliband "only cared about banks".
Dean Porter said "The Government do nothing. The shadow government do nothing,".
"I don't believe him at all. If you are poor, you are considered a burden. All they care about is the banks."