Downing Street has released this picture of the letter the Prime Minister wrote to Dave Smith, the father of teenager Hannah Smith who committed suicide after alleged online bullying.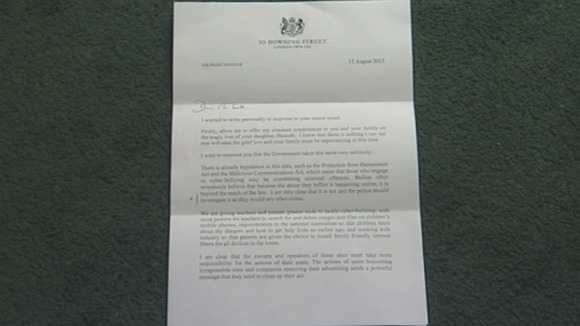 Mr Cameron said he was grateful "as a parent" to Mr Smith for highlighting the problem of bullying on social sites and insisted legislation exists to deal with online trolls.
He reportedly wrote: "I want to reassure you that the Government takes this issue very seriously. There is already legislation in this area".
Read: Victim's father: PM 'passing the buck' on cyber bullying