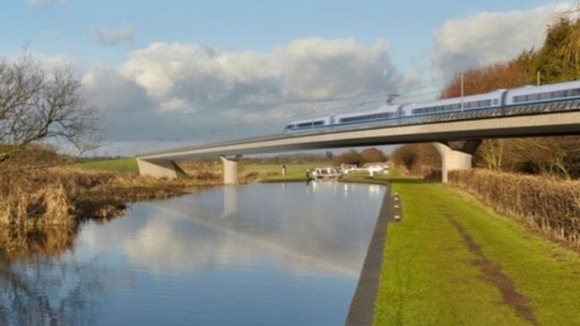 The construction of the HS2 rail project will affect the lives of more than half a million people across Middle England, campaigners have said, including those living up to 25 miles from the controversial train route.
They say towns along a 40 mile wide corridor through Oxfordshire, Buckinghamshire and Warwickshire will be affected by the millions of extra lorry journeys during the building process.
The estimations by the Campaign for the Protection of Rural England (CPRE) come from analysis of information it requested from the HS2 project.
Campaigner Ralph Smyth condemned HS2 for its reluctance to hand over the information, saying: "It is not acceptable that it took a charity to uncover this."