Nearly two million people have fled Syria since the fighting started in the war-torn country and there are more than 150,000 Syrian refugees registered in Iraq, according to the United Nations.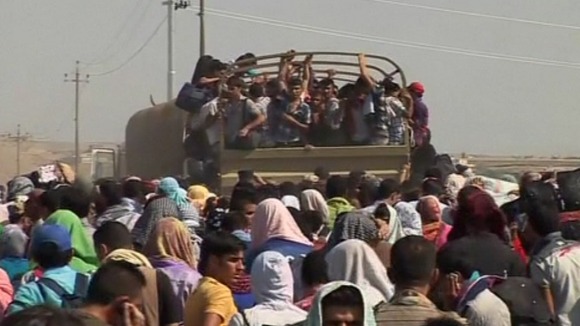 Thousands of Syrian refugees poured into northern Iraq, taking advantage of a new bridge along the largely closed border, with most being women, children and elderly people from areas of heavy fighting, including Aleppo and Hassakeh.
The border between Syria and Iraq has been largely closed since authorities of the Kurdish regional government shut the crossing on May 19 - apart from a single formal crossing point.
Some Syrian refugees had been allowed in since mid-July for reasons of family reunification or dire humanitarian need, the UN added.
Pictures: Before and after - The destruction of a Syrian city