Sussex Police have said they are looking into reports that one of its officers was not wearing an epaulette displaying their identification number at the protests in Balcombe today.
The force said a video appears to show the epaulette coming loose as though it had been knocked off or pulled off.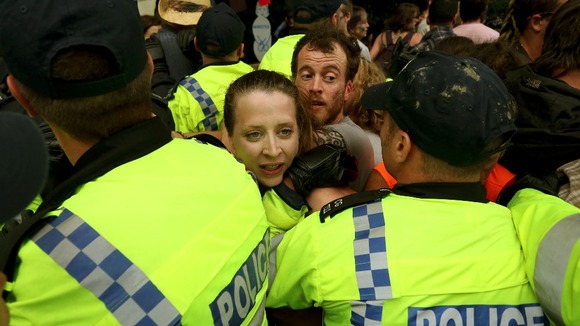 Sussex Police state in their Uniform and Appearance Standards Policy that uniformed officers must "ensure that their epaulettes and / or their warrant card are displayed at all times when on duty".
The epaulettes are deliberately removable to they can be clipped onto a clean uniform.