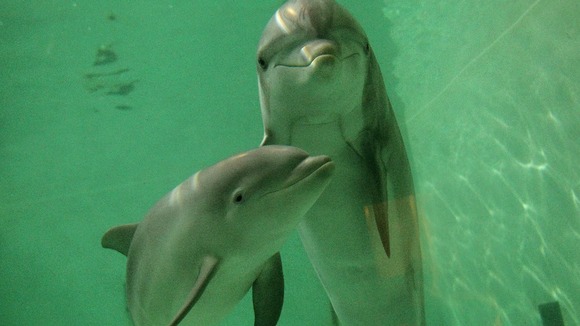 Coast presenter Miranda Krestovnikoff has warned that fracking could endanger Britain's dolphin population.
The marine scientist, 40, is championing the bottlenose dolphin in this week's episode of Britain's Big Wildlife Revival on BBC1.
She told the Radio Times: "These bottlenose dolphins live in an acoustic world - a world dominated by sound.
"And sound travels five times faster underwater than through the air. What you do in one place might be affecting dolphins hundreds of miles away.
"We need to be aware of the disturbance we are causing in their environment and, on the face of it, fracking sounds like it could represent a danger to the bottlenose dolphin.
"It would be awful if one day we discovered there were no dolphins any more because of what we'd done and then to say 'maybe we should have thought a bit more before we did all that fracking or did all of that sonar testing'.
"I want to say 'no don't do it - don't ever explore for gas and oil in an area where there are dolphins'."