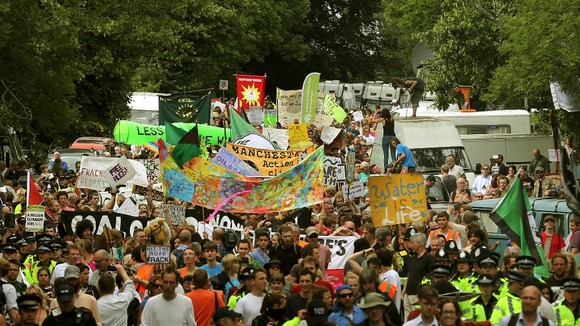 Campaigners are expected to begin a second day of direct action against fracking.
Green Party MP Caroline Lucas was among more than 30 people arrested when anti-fracking campaigners staged a series of protests around the country on Monday.
The arrests were made as hundreds of people gathered outside the gates of energy firm Cuadrilla's drilling site in Balcombe, West Sussex.
Opponents of the controversial process for extracting shale gas also blockaded the headquarters of Cuadrilla, while others superglued themselves to a PR company used by the energy firm.