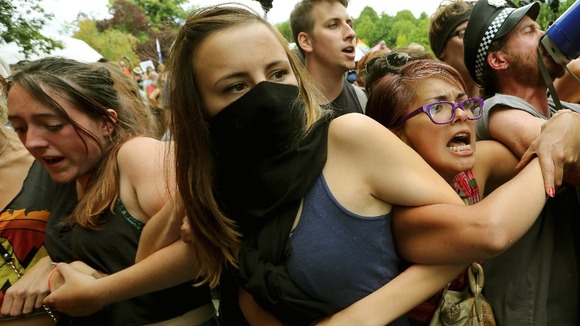 Anti-fracking protesters will maintain a presence outside an exploratory drilling site following two days of direct action against the energy company carrying out the work.
The "mass civil disobedience" saw police officers arrest more than 30 people at the Cuadrilla site near Balcombe, West Sussex, including Green MP Caroline Lucas.
Nine people have been charged and will appear in court next month, four were cautioned and released, while the rest are due to answer bail at the end of August.