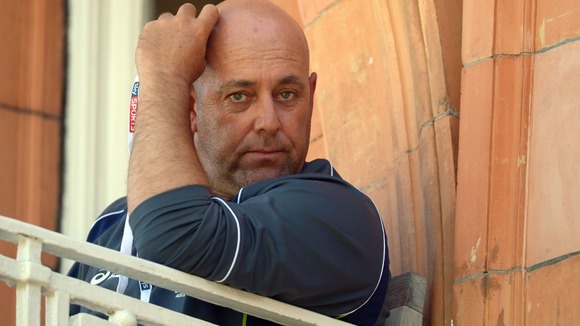 Australia coach Darren Lehmann has accused England's Stuart Broad of "blatant cheating" and has urged cricket fans Down Under to make sure the bowler "cries and goes home" during this winter's return Ashes series.
Broad has earned the wrath of Australia's players and fans when he did not walk after nicking a ball behind in the first Test.
"Certainly our players haven't forgotten, they're calling him everything under the sun as they go past," Lehmann said of Broad's failure to walk in an interview given to Australia radio station Triple M.
"From my point of view I just hope the Australian public give it to him right from the word go for the whole summer and I hope he cries and he goes home.
"I just hope everyone gets stuck into him because the way he's carried on and the way he's commented in public about it is ridiculous."