A dolphin spotted swimming in the River Dee "was probably chasing fish in from the sea and then got caught up in the tidal system," according to a marine charity.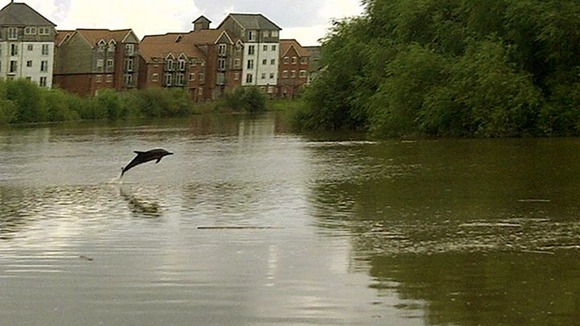 Stephen Marsh, operations manager at the charity British Divers Marine Life Rescue, said tides at this time of year can be both very high and very low and that is probably confusing the dolphin, which is more used to much deeper water.
Mr Marsh said such an event is quite rare, adding that they would step in to take it back out to sea if it does get into trouble.
However, he said it looks healthy and they hope it will find its own way out.