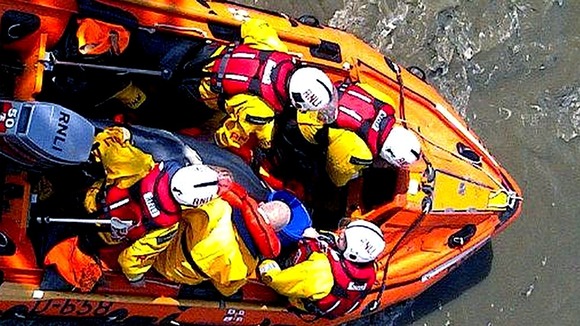 The dolphin that got stranded on sandbanks in the River Dee, Chester, is being returned to sea.
Initially named "Dave" by rescuers and then re-named "Davina" after being identified as female, the dolphin was rescued by volunteers from the Royal National Lifeboat Institution this morning.
RNLI lifeboat operations manager Alan Forrester said: "She will probably be much too heavy to lift aboard Rhyl RNLI lifeboat so Rhyl will escort us out to sea.
"The dolphin will be released around the North Rhyl Flats as, if it is set free in any shallow waters, there are fears it will become stranded again."