A dolphin that was spotted swimming in the River Dee, Chester, is set to be returned to open waters.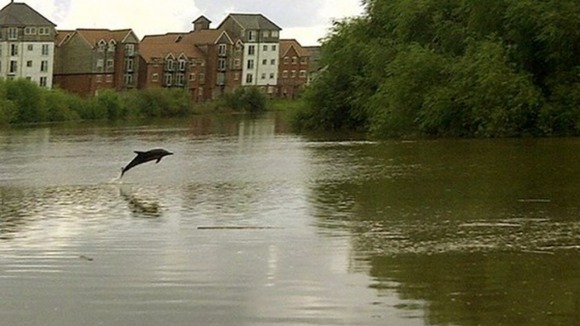 It is believed the mammal "was probably chasing fish in from the sea and then got caught up in the tidal system" when it became stuck in the river, according to a marine charity.
The Royal National Lifeboat Institution said the dolphin was stranded this morning and has now been taken by boat to the Irish Sea where it will be released.