General Secretary of the National Union of Teachers, the largest teachers' union, said the "obsessive target driven culture" in schools is "stifling learning".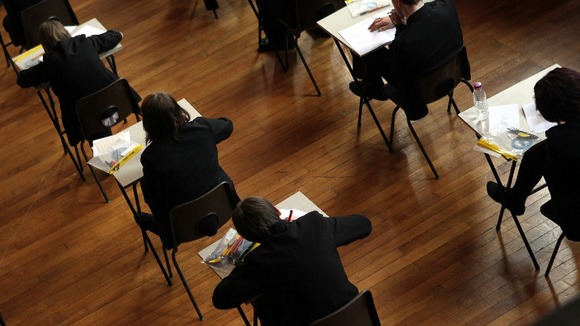 Christine Blower said: "Congratulations to all pupils and teachers for the hard work they have put into passing this year's GCSEs.
"The great results speak for themselves and have been achieved despite persistent criticism from the Education Secretary about the validity of GCSEs as a qualification, and the continual shifting of pass rate criteria.
"Schools and pupils are being put under ridiculous pressures to meet the latest demands from Ofsted and Government. As exam and test results are increasingly the only measure by which schools are judged it is no surprise some schools are entering pupils for different exams or entering them earlier.
"Everyone wants the best for pupils but the obsessive target driven culture imposed on schools is stifling learning and pupil engagement."