UNHCR Special Envoy Angelina Jolie has said today that the situation in Syria is "sickening" in a statement, after it was revealed today that the number of Syrian children forced to flee their homeland as refugees has hit one million.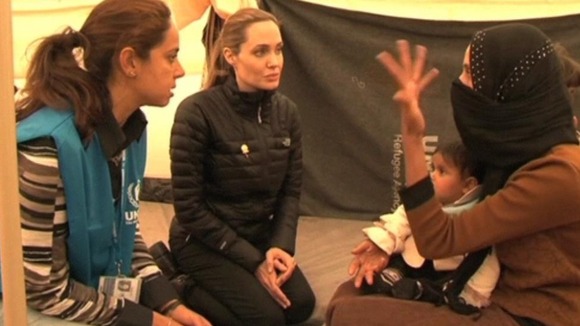 The actress added: "Thousands of innocent young boys and girls have lost their lives in horrific circumstances, including in recent attacks near Damascus. And now one million Syrian children are struggling to survive as refugees in heart-breaking conditions."
"Each one of these child refugees is an innocent victim of a senseless conflict. These vulnerable children need shelter, food and assistance. But above all, they need security."
The international community must not look away from Syria, they must renew the search for peace with urgency and determination."