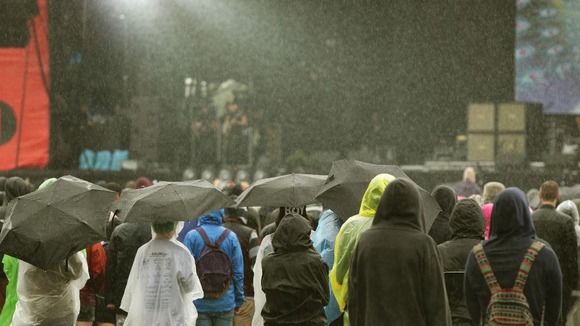 The Reading and Leeds music festival "has been going down phenomenally well" despite torrential rain turning the sites into mudbaths, the event organiser has said.
Melvin Benn hailed the Leeds crowds in particular for showing northern grit in the face of the dire weather at the West Yorkshire site.
"There's no doubt it was biblical really on Friday and it was there to test whether the crowd was truly Northern or not," he said.
"They demonstrated that they were and they put two fingers up to the weather and said 'you're not going to beat us', they stayed the course."
Read: ITV Calendar's coverage of the rain-hit Leeds Festival