Former Egyptian president Hosni Mubarak appeared in court today, along with his jailed sons Gamal and Alaa and former interior minister Habib al-Adly.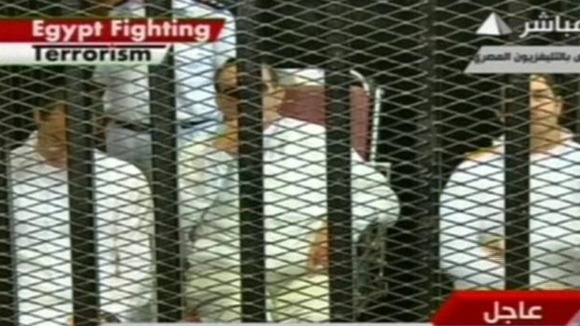 After a hearing that lasted about three hours, the judge set the next session for September 14, pending further investigation.
Read: 'The trial of two regimes' says Egyptian media
He was sentenced to life in prison last year for complicity in the killing of protesters during the 2011 revolt against him, but an appeals court ordered a retrial.