Three leaders of Egypt's Muslim Brotherhood are to go on trial in Cairo today on charges of inciting lethal violence during unrest that preceded the army's overthrow of President Mohamed Morsi.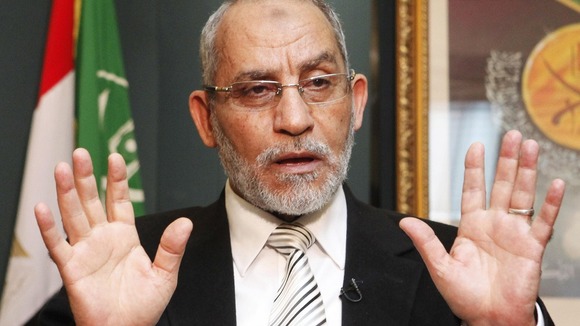 Mohamed Badie, the Islamist movement's "General Guide", and his two deputies, Khairat al-Shater and Rashad Bayoumy, will not attend the High Court session, the state news agency MENA said.
Charges against Badie and his aides include incitement to violence and relate to an anti-Brotherhood protest outside the group's Cairo headquarters on July 30 in which nine people were killed and 91 wounded.