Three leaders of Egypt's Muslim Brotherhood and the movement's former arch-foe Hosni Mubarak faced separate trials today on similar charges of involvement in the killing of protesters.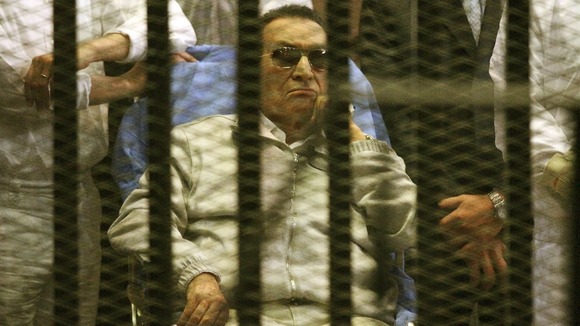 With Egypt now under an army-installed government after last month's overthrow of Islamist President Mohamed Mursi, local media seized on the symbolism of scheduling both sessions on the same day. The al-Shorouk daily ran with the headline: "Trial of two regimes".
Mohamed Badie, the Brotherhood's "General Guide", and his deputies did not appear at the opening of their trial for security reasons, a judicial source said.