Up to one million people are expected to attend the Carnival to experience Caribbean culture, food, music and dance.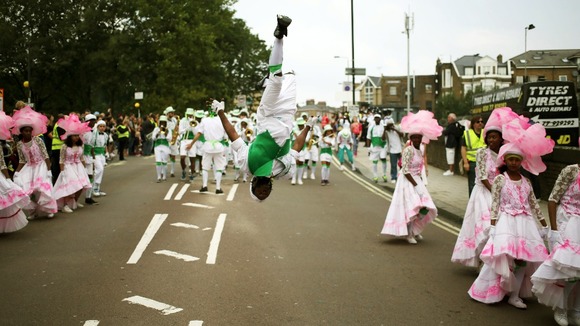 Thumping basslines, sizzling meat and tooting whistles filled the air as giant floats made their way from Westbourne Park Underground station, up Kensal Road, along Ladbroke Grove and down Westbourne Grove in West London.
One of the first groups to take to the streets was the charity Kinetika Bloco, whose dancers wore pink, green and white costumes while a brass band played songs from The Clash's Rock the Casbah to Daft Punk's Get Lucky.