Anti-Affleck as Batman petition collects 60k signatures
A petition against the casting of Ben Affleck as Batman in the sequel to Man of Steel has fetched over 60,000 signatures.
The petition criticised Affleck for his acting ability and implored Warner Bros to consider someone else.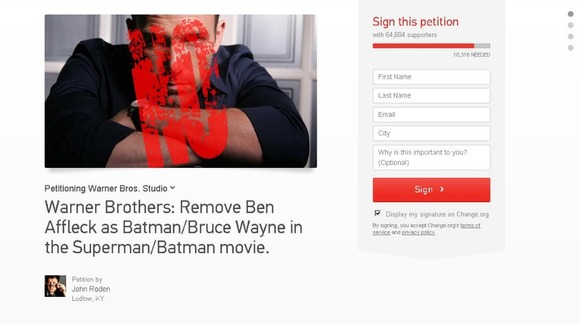 The creator of the petition, John Roden, said he respected Affleck's work but felt he was "inappropriate for the role".
Read more: Holy Twitter backlash Batman! Affleck casting panned