England's cricket authorities are set to investigate after spinner Graeme Swann appeared to confirm that the nation's Ashes heroes urinated on the Oval pitch as they celebrated beating Australia.
Australian press reported yesterday that players such as James Anderson, Stuart Broad and Kevin Pietersen "took turns" relieving themselves after sealing a 3-0 series win.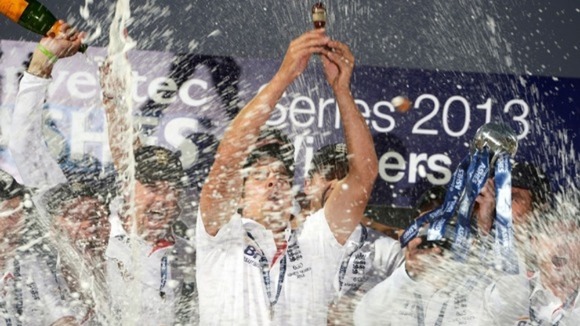 Swann told the Sun: "We did go out to the middle of the pitch, all the lads, drinking beers, singing a few songs and enjoying each other's company.
"I think the call of nature might have come once or twice but it was nothing untoward."
Surrey Cricket Club, who play their county matches at the Oval, were said to be unimpressed by the high jinks.
Chief executive Richard Gould reportedly contacted the England and Wales Cricket Board and said they were "looking into the matter".