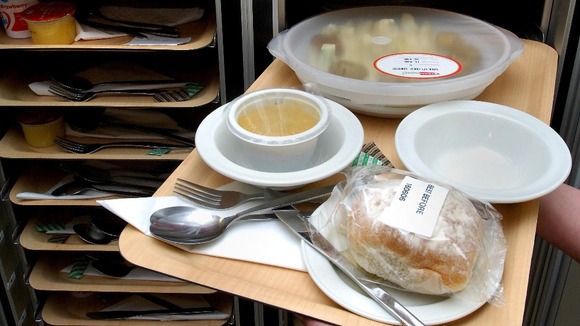 Hospital chiefs think their patients are fed incredibly well and gave themselves the highest possible rating for their food, figures show.
Out of 156 hospitals in England, three out of five gave themselves full marks for the food served to patients.
However, this deliberately contradicts figures put forward by an independent Care Quality Commission survey which showed half of patients were dissatisfied with hospital food, said the Campaign for Better Hospital Food.
Alex Jackson, co-ordinator of the Campaign for Better Hospital Food, said: "It is time for the Government to come clean about the sorry state of hospital food in England and set mandatory standards for patient meals.
"This would only involve extending an existing policy which has seen it set mandatory standards for prison food and food served in Government departments, to go alongside those that already exist for school food."