A raging wildfire in Yosemite National Park has rained ash on the reservoir that is the chief source of San Francisco's famously pure drinking water, according to the Associated Press.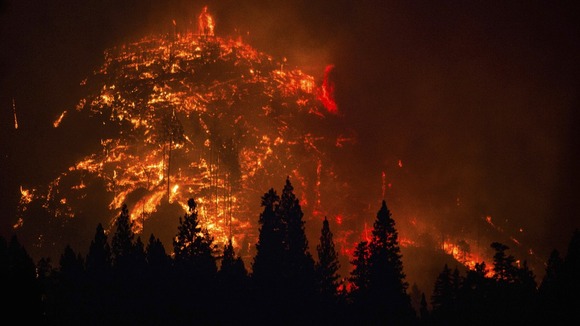 Utility bosses scrambled to send more water towards the metropolitan area before it became tainted as nearly 3,700 firefighters battled the 230-square-mile blaze, the biggest wildfire on record in California's Sierra Nevada.
"We're taking advantage that the water we're receiving is still of good quality," said Harlan Kelly, general manager of the city's Public Utilities Commission. "We're bringing down as much water as possible and replenishing all of the local reservoirs."
They reported modest progress, saying the fire was 20% contained.