Archivists at specialist record management company Iron Mountain spent five months first indexing and then painstakingly scanning by hand First World War soldiers' wills so they could be put onto a computer and then online.
The work was undertaken under contract from Her Majesty's Courts and Tribunals Service (HMCTS), which is responsible for the records.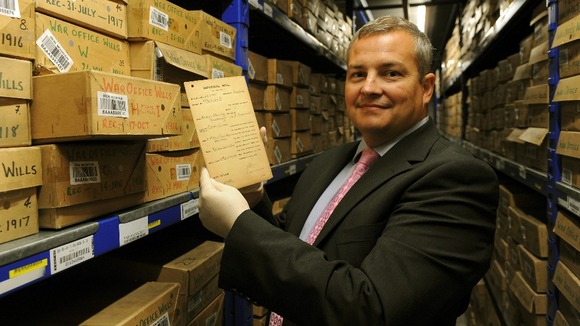 The wills are held in a secure facility run by the company on the outskirts of Birmingham, while the digital copies are stored in a data centre in Milton Keynes.
In total, the facility houses 41 million wills and probate records dating from 1858.