Investigators recover black box from crashed helicopter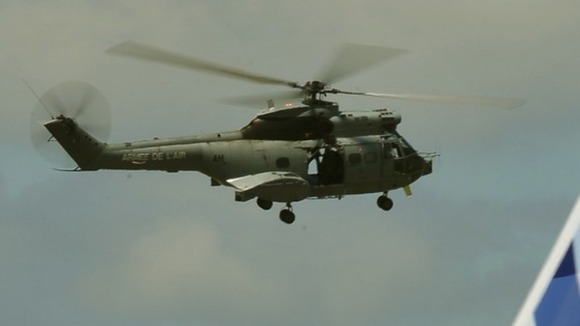 The flight data recorder of a Super Puma helicopter that crashed into the North Sea, killing four offshore workers, has been recovered.
The helicopter plunged into the sea as it approached Sumburgh airport on the southern tip of Shetland on Friday, killing three men and one woman.
The search for the data recorder had been described as challenging due to the "nature of the environment" where the wreckage was located.
A statement from the Air Accidents Investigation Branch (AAIB) said: "The combined voice and flight data recorder from the AS332 L2 Super Puma helicopter has been successfully recovered and will be transported to the AAIB HQ in Farnborough later today."